Welcome to the Club Penguin Wiki, Cutelolly!
Hi there! Welcome to the Club Penguin Wiki, the free online encyclopedia all about Club Penguin! We hope you enjoy your stay here.


Here are some things that may help you get started:

User page - All users have their very own user page. Your user page is where you can write about yourself, your penguin, and many other things.
User talk - All users have their own talk page. User talk pages are used to receive messages from others. You can also leave messages on other users' talk pages. You can add your signature by typing 4 tildes (~~~~), or by clicking the button on the edit bar to do the same thing.
The wiki also has a forum and a chat, where you can start discussions about Club Penguin, editing, about the wiki, and other subjects.
Also, make sure all the actions you do- editing, commenting, chatting, etc., are following the wiki's policy.
You can also modify some of your account settings such as your signature at Preferences. If you want to learn how to make a cool signature, click here!
Other help pages may be found here.

If you have any questions, feel free to ask an

administrator

.
We're always happy to help!
--
SK8RBLUSCAT
TALK
CONTRIBS
20:59, 11 November 2008 (UTC)
Hope you do well, sis!
I made you a signature since you were right next to me, anyway hope you get editing soon! TiG3rn0se

Talk Penguin at my resort!

Have a look at what I've done! 20:00, 12 November 2008 (UTC)
hey!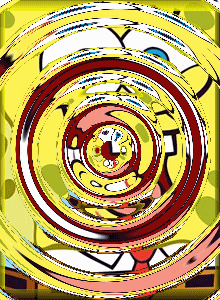 welcome to club penguin wiki! i'll give you this to start you off.
it's the cool spongy DUDETTE award. i'm not a webmaster, but i like giving people stuff. check my page out if you like spongebob and total drama island. type user:spongebobrocks09.
-spongebobrocks09
Award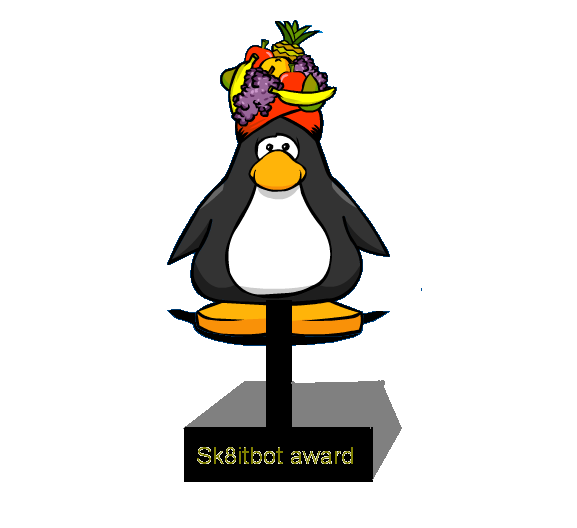 Hey, your awesome so heres my awesome award
--Sk8itbot08 Talk to me,please, I dont get out much... 20:20, 19 December 2008 (UTC)
My sister forgot to log out of my account and just did a major edit on my account! DOH!
Title.

--TiG3rn0se

Talk Penguin at my resort!

Have a look at what I've done! 22:29, 20 December 2008 (UTC)
Hi!!!!
Hi Im Merbat Am The Sista Of Ratonbat (But He Likes That The People Name Him Rat.) Umm I Wanted To Say Hi And That You Like Thise Wikia Or Wiki, I Tell You Something, THESE WIKI IS WONDERFULL And You Will Love It, But Theres a Problem Cause Many People Fight And Some People Quit So Plz Do Not Fight Or Do Not Try To Do People Quit Or Try To Do Not Quit And Am Not Saying That Of Bad Am Saying That Like Normal, Well Hope You Stay And If You Need Help Just Tell Meh!
--Merbat Talk to me!

12:47, 17 August 2009 (UTC)
Edit Award
Thanks for the edit award! If you need help with anything on here, feel free to ask me.-- Barkjon  Complaints here! 15:44, 24 August 2009 (UTC)
Friend
Would you like to be my friend?--Patchy99 Ninja Master>You cant see this!!(Contribs|Editcount)