Hello guys! This page is about Famous penguins who I met! I met Rockhopper, Rookie, Cadence, Gary, Rocky, Cece, PH, and Aunt arctic. First I met Rockhopper! He was my first famous penguin who I met. Then I found Cadence, PH, Rookie, Aunt Arctic... I added to my friend list only Gary, Aunt Arctic, Cadence, Rocky, Cece, Rockhopper and finally Rookie! Here is my friend list: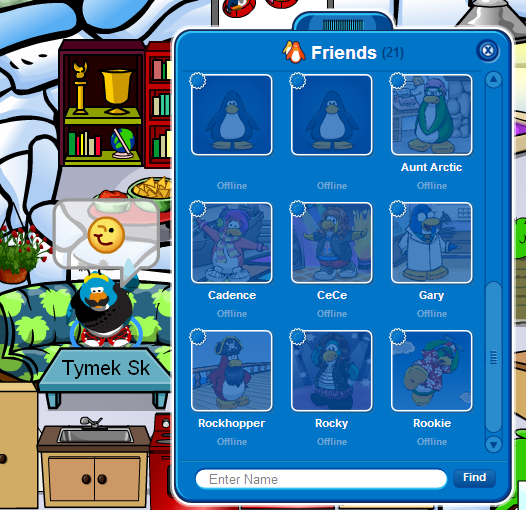 Did you met some famous penguins? Please comment!
Ad blocker interference detected!
Wikia is a free-to-use site that makes money from advertising. We have a modified experience for viewers using ad blockers

Wikia is not accessible if you've made further modifications. Remove the custom ad blocker rule(s) and the page will load as expected.