Comments

81
Good-Bye Club Penguin. No, not the Wiki.
Hello wiki. I have TERRIBLE news. I have to quit Club Penguin. My mom says I'm too old. Me, Roger, and Apj, gathered for the last time: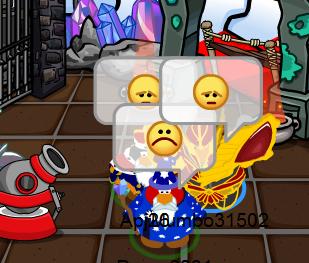 These are my last edits, and my goodbyes. My plan B is to reveal the Wiki to my mom, and tell her all of the users are over 13. It is risky, but who wants to quit Club Penguin?