Ho! Im Rockor king. I can start with by adding a photo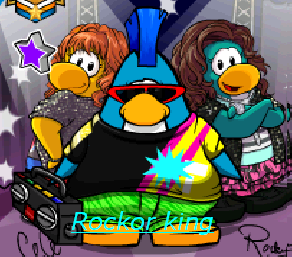 Thats my penguin. Im on really often. The only mascots that arent in my list is Sensei and Cadence and then on Thursday Even Cece and Rocky. But i fix 3 more friends during the party. I havent missed a mascot since Rockhoppers quest! Well see ya!
Ad blocker interference detected!
Wikia is a free-to-use site that makes money from advertising. We have a modified experience for viewers using ad blockers

Wikia is not accessible if you've made further modifications. Remove the custom ad blocker rule(s) and the page will load as expected.