Comments

12
New igloo feature, sneak peeks... and more
Hello everyone!
Today, July 26, 2012, the new igloo feature, including the Igloo Locations, was added! Many of you heard about this upcoming feature, that was confirmed in a Video by Happy77.
First of all, there is a new Igloo button, but i want to show you some really cool stuff, including a rare sneak peak of a possible feature to CP!
1. New Igloo editing Toolbar Now you can edit your igloo using a toolbar at the top. It is hrder to access the catalog, but good news: NONMEMBERS HAVE FREE FURNITURE!!! :D I haven't tried mine yet, but i might add some furniture in the future.
2. Igloo Locations This feature allows you to change the default background from 2009 for the first time- discluding some changes that were added over the years during parties. There are currently 4 Locations, and you can find more about them Here.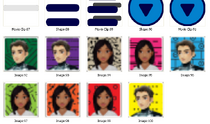 3. (last but NOT least)- Like! button This button allows you to tell everyone you like someone's igloo. I marked some of my friends' igloos (but i have over 100, so i have a long long way). I checked the SWF of the like button adn guess what i found? check the image on the right! That's right! i believe you will be able to add some sorts of "avatars" to your penguins, so people can see your "profile" (they stole it from Facebook, for sure :P ). But i'm not 100% sure, so don't rely on this prediction.
Hope you like my blog. PLease comment below to tell us what you think about the new features.
Have a nice day, happy editing and Waddle On!
Penguin-Pal (talk) 11:27, July 26, 2012 (UTC)