Club Penguin Updates
Issue #3: December 4, 2014

[Click to show]
Hi everyone! This is our first issue to kick off December! We got plenty of fun stuff for this whole month, so remember to read each issue. Next issue: December 11


FUN FACTS


When Rsnail was 12 he created a small game with his brother called Orbit Zoids. This was his first game ever

Club Penguin was originally scheduled to launch in 2010

Happy77 was Club Penguin's first writer

10% of Club Penguin Membership profits are donated to charity
This Week...

Huzzah! There is a new stage play! Replacing Shadow Guy and Gamma Gal VS Squidzoid, is A Humbug Holiday, folks. So go and see that...I guess. Instead of CP updating yesterday, it updated this morning. Anyways, a new CP Times issue has been released, and a new issue of the Penguin Style has been released as well. We have new Furniture coming next week, so get pumped for that.
Weekly Challenge
This week's weekly challenge is to...
GET TO LEVEL 30 WITH FULL LIVES IN PUFFLE RESCURE!!
Remember to submit your submissions here, with photo proof!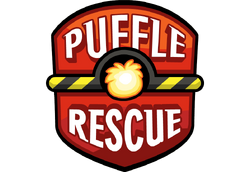 Interview with Fuzzy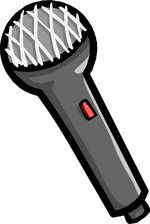 This week we will know more about the supercalifragilisticexpialidocious Fuzzy!
1Q: What is your favorite food?
1A: Pasta, such as spaghetti, or lasagna, or chicken alfredo. =]

2Q: What is your favorite video game?
2A: Super Paper Mario

3Q: If you were able to do something to CP, how would you improve it?
3A: I would put less takeovers. :/

4Q: What is the best thing you are good at?
4A: Drawing.

5Q: What made you name yourself Fuzzy
5A: Because I am a random kind of dude.

---
Mascot Sightings

Unfortunately, no mascots are visiting currently.
Screenshots here.
Igloo of the Week
The theme of this week is about... BLACK FRIDAY! even though it past
Nobody's participating!

To submit your igloo, please submit a screenshot of your igloo here. The best igloo will be featured in the next issue of TPH, as well as the user who designed it.
Ad blocker interference detected!
Wikia is a free-to-use site that makes money from advertising. We have a modified experience for viewers using ad blockers

Wikia is not accessible if you've made further modifications. Remove the custom ad blocker rule(s) and the page will load as expected.