Welcome to the Club Penguin Wiki! This page is yours- yes, yours. You can do anything you would like with it: you can add new sections, remove sections, or anything you want! There are no rules on how you make your page look! Remove this message when you're done reading it. Have fun! Just remember to follow the userpage policy to avoid your page being locked!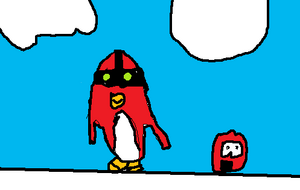 This is the "About Me" section. Edit this and tell the community a little about yourself! Make sure whatever written in here complies with the Privacy Policy!
About my Penguin
Edit
My penguin name is Disneyruler1. I joined in 6/23/2011. A friend told me to play Club Penguin. I did not play that much until January 2012. I became a member for the first time in 2/18/2012.
My favorite pages
Edit
Add links to your favorite pages on the wiki here!
Favorite page #2
Favorite page #3
Userboxes
Edit
Replace this seciton with some userboxes so people know more about you!
My contributions
Edit