Merbat


Merbat, The Awsome?
Information
Penguin's Name
Mer Penguin
Favorites
Playing Cp And Editing In Cpw
Member?
Yes
First Pin
The Pencil
Famous Penguins Met
Rockhopper,Billybob,rsnail And Cadence.
Date Joined Wiki
May 1 2009
Date Joined Club Penguin
A Day 2005
Admin?
No
PLEASE GO TO User:Merbat/My Book!!!! IM MAKING A BOOK!
Hi, im Ratonbat´s and TomasBat´s sister! Hope i can make friend with YOU!!! --Merbat Talk to me!

14:50, January 5, 2010 (UTC) I Made My Tracker! Go Here To See It! ATTENTION! ATTENTION! IM MAKING MY AWARDS! IF YOU WANT TO VOTE THEN GO HERE!!!
Tell Me If I Didnt Put You Here, Or Just Add Your Self!
UserBoxes
Edit
| | |
| --- | --- |
| 1,621 | This user has made 1,621 edits on this Wiki. |
BEWARE! This user is a Ninja!!!! Behold their awesomeness and TREMBLE!
I SAID TREMBLE!
| | |
| --- | --- |
| | This User is a member of the Merat Shop, and he/she loves it!! |
Plz go to Gamgee's Shop!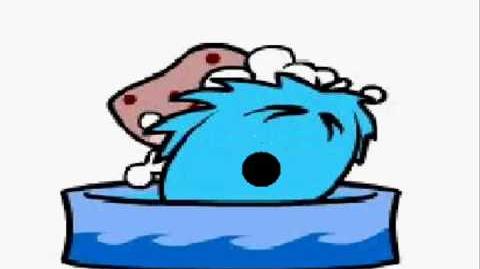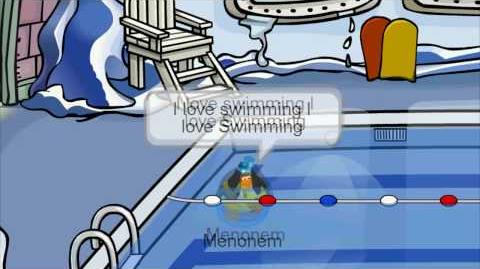 My Favorites
Edit
My Favorite Color Penguin:Violet
My Favorite Color Of Puffles:Blue & Red
My Favorite Famous Penguin:Rockhopper
My Favorite Place In CP:Town
My Favorite Party:Puffle Party
My Favorite Free Items:Wizard Hat
My Favorite CP Game:Card Jitsu
My Favorite Pin:The Golden Cup
What Free Item Do You use In CP?
Which Was Your Favorite Party?
Which New Pufle Would You Like?
My gallery!
Edit
Friend that their evil now and that quited
Edit
Ben100022 (But We Have The Real Ben)
Yorkielvr333CP (He Was A Very Good Friend)
The A Kong (He Was So Good.)
No One But I Want That It Never happend To Someone!
My Signature
Edit
--Merbat Talk to me!

00:21, 18 June 2009 (UTC)
What I think About Club Penguin
Edit
I LOVE CLUB PENGUIN!I think is the best game ever i played(in the computer)the first thing i like about clubpenguin is that i LOVE PENGUINS their my favorite animals and the secon one is that I can make friends and theres alot of things there but theres something that i dont like is that their are games that they make me bored or maybe i dont have nothing to do i go cp and theres any party or something to do thats why all the times theres a party ill help but i will like theres more colors like color rainbow that will be great well thats what I think about cp.
What Do You Think About Me
Edit
Plz Add Below What Do You Think About Me
You're awesome, Mer! --HP
Pretty rad.--CatZip888 20:09, 19 June 2009 (UTC)
You suck!!!!!!!!!Joking, your sometimes my best friend!
You were really nice to me when I first joined (: --Pinkypie Windy ♥ Chat it up 13:51, 30 July 2009 (UTC)
your awsome! I miss pufflezzz....(cry) 22:02, January 20, 2010 (UTC)
Plz join the anty quitters socaity!
Best Friends(Dont Be Mad At Me If Your Not Here)
Edit
Staffan 15 Beacuse It Was The First One I Knew On Cp
Hat Pop Beacuse Shes Always Triyng To Soleve The Problems
Ratonbat Because He Made Me Part Of Cpw And Hes My Brother
Childpengu1 Cause Hes A Very But Very A Good Friend And Hes Honest.
Wompus Cause He Is A Very Good Friend And Hes Good With Every One Even If That Person Hates Him.
Gamgee Because Hes A Very Good Person And Hes Funny.
CPFAN Because One Day I Meet Him At Cp And He Was Very Friendly To Me.
More Coming Soon!
Favorite Servers
Edit
I Dont Know Which Is My Favorite Server!!!
Sign Here If Your Fan Of Rockhopper
---
Sign if Your A Fan Of Cadence
---
Sign If Your A Fan Of Penguin Band
--

Merbat

Talk to me! 22:38, 4 July 2009 (UTC)

Hunter102

01:29, June 12, 2010 (UTC)
---
Sign Here If Your A Fan Of Sensei
---
Sing Here If Your A Fan Of Gary
---
Sing Here If Your A Fan Of Aunt Artic
Thx For Signing

Famouse Penguins I Had Seen!
Edit
Theres Only One Famouse Penguin I Have In My List And It Is:
Pages I Created!!
Edit
What I Use
Edit
Well I Always Use In Cp The Wizard Hat Cause I LOVE IT! And It Is My Favorite Item Of Million That I Have.