Spring Clean-Up!
This page is still under construction! Historicalcp/Phineas99 is cleaning up this page. So be patient soon!
Patrick Star approves this article
If you ever see this template, is because this article has been approved by Patrick Star. He is a genius and master of intelligence. Patrick Star approves this.
Squidward Tentacles disapproves this article
If you ever see this template on a page, it means that Squidward Tentacles from Spongebob disapproves this article, the reason of it is because Squidward thinks this article is so stupid and so idiotic with no senses and the people should have common sense and an intelligent brain, not a brain of the size of a peanut. Squidward disapproves this.
This page is not bad
This page is not bad, this page has a lot of information and this page is awesome. Barack Obama approves it.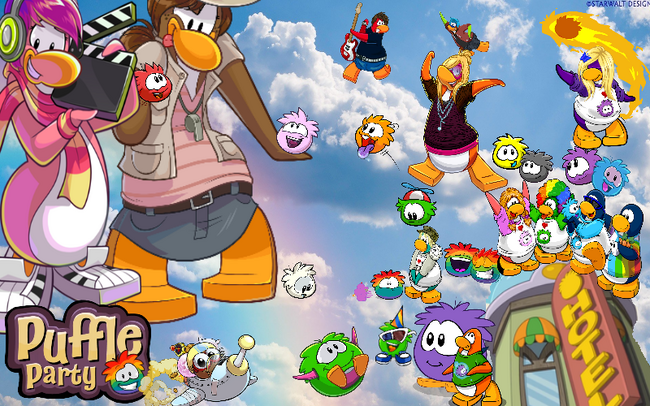 About Historicalcp...

Historicalcp has once NOT been the Penguin of the Month! Cheers for them!

To vote for this month's Penguin of the Month, follow the link!
Historicalcp


Wazzap?
Information
Penguin's Name
Phineas99
Favorites
Pizza, Puffles, Club Penguin, Regular Show, Pie, etc.
Member?
Yes, level 5 8-)
First Pin
Treasure Chest Pin during Rockhopper's Arrival Party
Famous Penguins Met
Everyone! I even met Muddy Ducky! No joke, it was in 2008! I met such characters like Rockhopper, Gary, the ENTIRE Penguin Band, Herbert P. Bear, Rookie, Aunt Arctic, Cadence, PH, Rocky, CeCe, Businesmoose, Spike Hike, Polo Field, many more!
Date Joined Wiki
May 2012
Date Joined Club Penguin
April 19, 2008
Admin?
Nope
"
THIS IS THE MOST STUPID COMPUTER EVER! THIS MUST BE JUSTIN BIEBER'S COMPUTER. THIS IS THE MOST AWKWARD, NON-SENSE, STUPID, IDIOTIC AND CRAPPY COMPUTER EVER! MY COMPUTER IS TRIPLE TIMES SLOWER THAN THE COMPUTER USED IN 1960s FOR THE TRIP TO THE MOON FROM NASA. I CAN NEVER HAVE FUN WITH THIS COMPUTER. I ONLY WANT TO HAVE FUN WITH MY FRIENDS, AND SPEND A GOOD TIME ON CLUB PENGUIN WITH MODS, FAMOUS PENGUINS, MASCOTS, AND FRIENDS, BUT MY COMPUTER MUST ALWAYS RUIN IT! THIS IS THE REASON I ALWAYS GET BANNED ON CHAT, I GET BLOCKED ON THE WIKI, I LOSE RELATIONSHIPS, BY THE MISUNDERSTANDINGS OF "Why did you abandon me?" AND THEY DON'T BELIEVE ME OF MY COMPUTER. ALL I CAN SAY NOW IS, DAMN YOU COMPUTER!!!
"
 

— ME TO THIS STUPID COMPUTER!
Hey, what's up? If you clicked me then that means your a stalker! O.O Lol just kidding, anyways, so you want to know more about me eh? Ok, let's get started.
My very FIRST party was the Rockhopper's Arrival Party, which it was held in April 2008, i joined club penguin after the April Fools Party 2008 and the Easter Egg Hunt 2008, joined kinda late isn't it?
I have a blog which its website address is www.clubpenguinphineas99.blogspot.com where i post club penguin stuff, although right now i am developing it, soon will be ready like a rock!
If your asking, of course i missed some parties, few of them, and they were:
And that was all, i know, many epic parties aren't they? Wish they come back one day, anydays.
Well yeah i had really good friends, and many best friends i will NEVER forget are: Dxs Dragon54 (Quitted cp), 18lab (I don't know about him), Saraapril, Icequix, Ocean6100, Summerskate88, Mountain717, and I have more friends on this wikia, and I have friends in Xat which i am going to explain right now.
Xat is like a chatting system to chat with other people, you can do audies, emoticons, buy animations, money, and powers, If you have one then you could sent a message for me and tell me when to meet on xat at any time! Any day, any xat, anytime, if i can of course, If you see me, my Xat Id is Epicwinners (Number id: 41)
My favorite parties i ever had on Club Penguin are from #1 (The Best) to #10 (The Least): #1 Music Jam, #2 Halloween Party, #3 The Fair, #4 Holiday/Christmas Party, #5 Water Party (although i could only come 1 time), #6 Puffle Party, #7 Medieval Party, #8 Adventure Party, #9 April Fools Party (Only from 2009 and 2011) and at least #10 Rockhopper's Quest.
Oh, and also, if you click this [1], it will redirect on my current and actual penguin is in as of right now on Club Penguin, sweet huh?
Pages I created
Edit
Editing Milestones; Facts and History of my edits
Edit
Uploaded 60,000th Club Penguin Wikia's Photo on April 11, 2013 (Wikia Date)
Made my 5,000th Edit on April 21, 2013
Made my 5,500th Edit on April 30, 2013
Club Penguin
Puffles
Regular Show
Pie
Ponies
Ponies
Ponies
Ponies
Ponies
Did I say Ponies? YEAH PONIES BABY!
Winning somethin'
Friends
Transformice! :3
People who give credit (Saraapril, Trainman1405, etc...)
Nice and good people
Trolling (Sometimes)
Pie
Pie flavored Pie
Pookies
Preps
Mwua Mwua Penguins
Duh Duh Penguins
Bad CP Parties :/
Roly Poly Land
Roly Poly Land
Did I say Roly Poly Land? Uuuuhhh, Roly Poly Land!
Roly Poly Land!
Chrisdog93
Eric703
Chrisdog93 (Or should I say ChrisHOG93)
Eric703's Original Posts BZZZZK ERROR! ERIC'S ORIGINAL POSTS NOT FOUND, Eric703's UNORIGINAL posts
ClubPenguinCP and their (Censored :3) group
Roly Poly Land, I say it again didn't I?
ChrisHOG93
Eric703
Famous Penguins, Mods and Mascots met in chronological order
Edit
 Note: This list may change constantly

 Note again: If it says "Shortly before (Party)", it means that it is 1 week earlier of the party. If it says "Shortly after (Party)", it means that it is 1 week later of the party in case you didn't understand, thank you 

My AWESOME Friends! (If your my friend, then you can add your name on the list
Edit
Fun Facts about me
Edit
I met Tazboi, Club Penguin's legendary comedian ALONE me and him, at the Dojo Courtyard, soon we even played a game of Card-Jitsu! It totally rocked!
Wall of Fame
Edit
My Signatures
Edit
Captain Mordecai;

The Regular Avenger!

April 14, 2013 - May 3, 2013

Phineas99;

Feliz Cinco De Mayo! May 4, 2013 - May 11, 2013

Phineas99;

1st Wiki Anniversary! Woo hoo! May 12, 2013 - May 20, 2013
My Userboxes
Edit
You have your orders! Historicalcp has seen Save The Island.
Historicalcp has seen the episode Save The Island, and has witnessed capturing of inventors, buildings exploding, lasers, and maniacal laughter.
When the shadows spin, Historicalcp'll be joinin' in, but first, they gotta find the key... Historicalcp has seen Ghosts Just Wanna Dance.
Historicalcp has seen the episode Ghosts Just Wanna Dance, and has witnessed dancing, ghosts, haunted houses, and secret doors.
Historicalcp is gonna heat things up here on this isle, melt some ice and rock this style! Historicalcp has seen Puffle Party (Gotta Have a Wingman)
Historicalcp has seen the episode Puffle Party (Gotta Have a Wingman), and has witnessed smooth moves, pool parties, elevators, polar bears doing Gangam Style, and puffles (including the new Rainbow Puffle)!
Here Historicalcp COMES... Always on the run... Back from another great adventure... Historicalcp has seen Anchors Aweigh.
Historicalcp has seen the episode Anchors Aweigh, and has witnessed stinky cheese, guitars, and clips from the previous episode.
It's cool, cool, cool, out in the cold, and it's fun, fun, fun, covered in snow, Historicalcp's here, it's that time of the year... Historicalcp has seen Cool In The Cold.
Historicalcp has seen the episode Cool In The Cold, and has witnessed Frost Bites, ice skating, dancing, and auras.
The Party Starts NOW, when Historicalcp waddles in! Turn the music loud for an epic win! Historicalcp has seen The Party Starts Now.
Historicalcp has seen the episode The Party Starts Now, and has witnessed dancing, special affects, power outages, and mascots.
And now the final step, arm the detonator... Historicalcp has seen Puffle Trouble.
Historicalcp has seen the episode Puffle Trouble, and witnessed the poking, detonators, soda, bears, crabs, and puffles.
My Igloos
Edit
Main Article: Phineas99 Igloos
My outfits
Edit
My Custom Playercards!
Edit
Main Page: Phineas99 as Mascot
My past icons
Edit
Videos I appear...
Edit
Others...
Edit