Dps04/Quiz 3
Talk

0
6,426pages on
this wiki
First of all, welcome to Dps04's Third Quiz (aka All about Club Penguin Quiz) In this series of quiz you will be asked all questions about Club Penguin. Before you proceed, please read the instructions carefully:
. The first part of this quiz will be about pins in Club Penguin.
. Parts 3b, 3c, and 3d are coming soon!
---
Note:
Please don't cheat.
Please don't compare answers with other users in this wiki
It you answered a question wrongly, you will be directed back to this page, which means that your answer is wrong and you have to try again! NEVER use the return to the Previous Page button since this is considered cheating.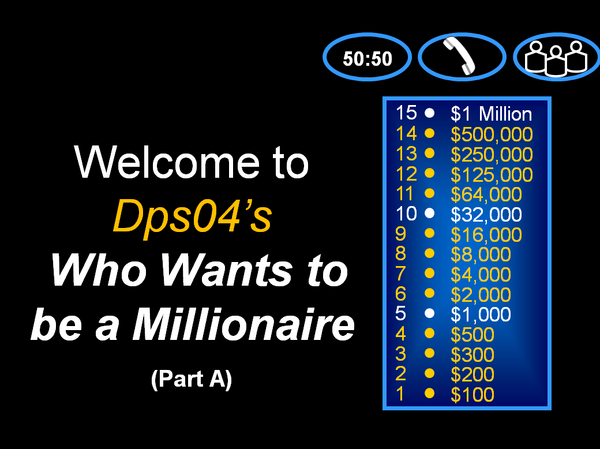 {{Quiz 3 start}}
Please sign here before you proceed:
Edit
--THE RULER AND DICTATOR OF AWESOME HAS ARRIVED

SPEAK TO LORD VOLDEMORT...

11:21, March 21, 2012 (UTC)
Apj26
Penguin-Pal (talk) (quiz) 11:44, March 21, 2012 (UTC)
--CRAZY PENGUIN HAS TURNED INTO A PUFFLE!!! Puffles are harmless, but do you have what it takes to talk to the CRAZY PUFFLE!! 11:41, March 22, 2012 (UTC)
Stargazer in da house ! Peace bro !! Stargazer x3 14:32, March 22, 2012 (UTC)
The Hero of Trodain Talk to the hero 08:29, March 23, 2012 (UTC)
Fatso37 11:13, April 1, 2012 (UTC)

"agents rule!"-aa