Archived
This article is about something that was for a period of time or is no longer in Club Penguin.
The Submarine Party was a party in Club Penguin that was celebrated in February 2008. First announced on February 7, 2008 in a Club Penguin Times issue, this party was held in honor of the penguins who would soon attempt to save the Migrator, as part of the Save The Migrator Project. The music of this party is the same as the music for the Stage play Underwater Adventure.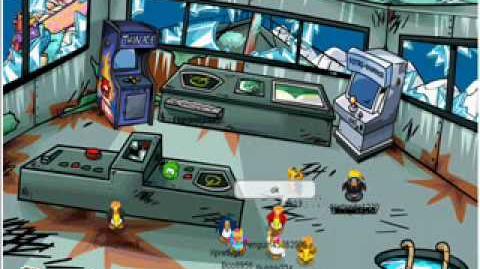 History
Rockhopper came to Club Penguin in January, and his ship crashed at the time, resulting in the Save the Migrator Project being put underway. The efforts of penguins to save his ship resulted in this party taking place.
Free Items
Rooms
Trivia
Gallery
Rooms
Other
References
SWFs
Rooms
Music