Raoul 3000
Talk

0
6,425pages on
this wiki
This page is incomplete!
This page is a stub. You can help by expanding it as soon as possible, then removing this tag.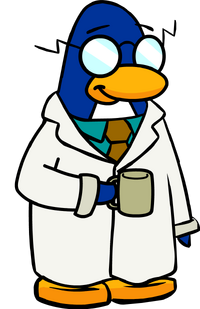 The Raoul 3000 is a coffee maker usually seen in the Spy Headquarters. It was invented by Gary the Gadget Guy. There might be another copy of the Raoul 3000 in the back of the Coffee Shop before the The Journey. One of G's ideas was that the coffee machine would play music, although there isn't proof of that yet. It is unknown if the Raoul 3000, or any pieces of it, still exist due to the Popcorn Explosion caused by Herbert.