Rooms
This portal is about Rooms
Rooms are places in Club Penguin. Click here to travel through the rooms in Club Penguin via an interactive map. There are many different rooms in Club Penguin, most for both members and non-members. There are some secret rooms that only members can access. Those member-only rooms usually appear during parties or other special events.
Main Rooms
Interactive Map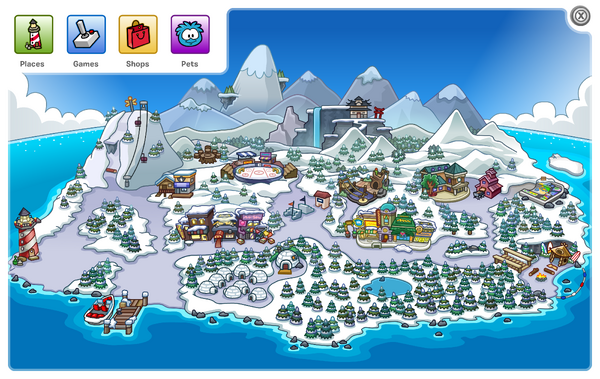 Ad blocker interference detected!
Wikia is a free-to-use site that makes money from advertising. We have a modified experience for viewers using ad blockers

Wikia is not accessible if you've made further modifications. Remove the custom ad blocker rule(s) and the page will load as expected.