Furniture
Talk

2
8,561pages on
this wiki
Furniture items are objects than can be placed in igloos, which are a penguin's home. There are wall, floor, and room furniture items. Non-members cannot purchase any furniture items, or open their furniture storage, but as of July 26, 2012, they are given six free pieces of furniture, but still cannot buy more or upgrade. Furniture can be rearranged into any pattern that the owner wishes (as long as the igloo isn't full.) An igloo can contain up to 99 furniture items.
Furniture is accessed by buying them through the Furniture & Igloo Catalog (usually updated monthly), Puffle Catalog, Martial Artworks, and when Rockhopper is around, Rockhopper's Rare Items. During the April Fools' Day Party in 2009, there was a box store, where penguins could buy boxes for their igloos (including the Portal Box).
Types of Furniture Items
Wall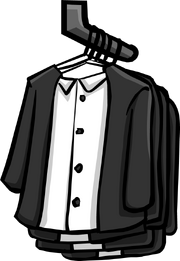 Furniture items which hang on walls, such as paintings, windows, signs, etc.
Room
Furniture items, such as couches, Lamps, desks, closets, etc.
Floor
Items that are placed on the floor, such as carpets, mats, etc.
Pet
This is a group of furniture items (room furniture) that puffles can interact with. It includes items such as the Puffle Condo and Puffle Houses. While using such an item, the puffle's stats will change based on the item sort; For that reasons, adoptable Puffle Creatures cannot use these items. As of March 2011, when puffles use the Pet Furniture, thie art style would change back to the pre-2011 February version.
Non-Members
On July 26, 2012, a new igloo experience was released. With the new feature, Non-Members are given 6 free furniture items: one floor item, four regular items (two chairs and two plants), and one wall item (such as a clock). They can arrange these items in their igloo in any way they want. These items, along with some that can be unlocked via Innocent Smoothie codes, are the only types of furniture non members can have. Non-Members could also obtain the Covert Agent Station at Operation: Blackout. Non members had a chance to decorate their igloos for the Halloween party. During Operation: Puffle there was a furniture named Puffle Freedom Statue which was also for non-members. Other than that, there are many more items, like the Bears Pond and the Student Desk, which can also be unlocked.
Glitches
Trivia
See also