Meetable Character
This article is about someone who is meetable in Club Penguin.
Were you looking for the Club Penguin Island restaurant Franky's?
Franky is one of the members of the Penguin Band. He plays the acoustic guitar, keyboards, and the banjo. He is the author of the book Franky's First Show, which you can find on the Book Shelf in the Book Room. He is not an original member of the Penguin Band, he worked in the Pet Shop before joining the Penguin Band. He was invited to play for the band as revealed in the book, Franky's First Show.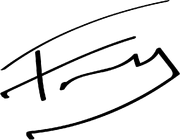 List of Performances
Trivia
Gallery
Franky's In-game Avatar
Franky's actions
Franky's signature
Others
See also
References
Ad blocker interference detected!
Wikia is a free-to-use site that makes money from advertising. We have a modified experience for viewers using ad blockers

Wikia is not accessible if you've made further modifications. Remove the custom ad blocker rule(s) and the page will load as expected.