Home
Talk

76
8,239pages on
this wiki

Explore

Club Penguin News

add

-

old
Hey Guys my second updates so lets start about what is comming related to frozen




New Newspaper with frozen related things and hints of school party







During this week only ice palace is open to all playe…




Read more >

This is my first update blog!




The Frozen Party started! I am not a fan of frozen but at this party members can get a new puffle, turn into snowmen, get ice powers, and there are a lot of free items fo…


Read more >

Hi guys! It's me, WhitePuffleTron with my first time doing one of these updates! Let's get started







This week we've gotten a new newspaper issue #460!


Our first main story is about the Frozen Party! Lo…




Read more >
Penguin of The Month

vote
We have a winner, chosen by our voters! Our Penguin of the Month is Hey.youcp, winning with 13 overall votes! Congratulations!
| | | |
| --- | --- | --- |
| " | Hey.youcp is one of the most helpful users in the wiki! He also spends lots of time in chat and is very helpful! He deserves to be the Penguin of the Month! | " |
Hey.youcp is a very kind and helpful user who does lots of hard work and helps the wiki keep running with all the rights he can use. This is why many people voted for Hey.youcp. Congratulations, Hey.youcp!

Featured Image

vote
This Month's Picture:
---
None

Template Team
The Template Team is a small group of users from the wiki that helps users create templates, design user pages, and much more.


You can view the team's page Here, where you can ask for help in almost anything you need.

Recent Activity
I am Drowning Song
comment by Charlie the Penguin 2 minutes ago

| | |
| --- | --- |
| Comment: | That was... dark... |

Worst Parties of all time
created by Grand Moff Birdin 47 minutes ago

| | |
| --- | --- |
| | Don't even go there. You should see how much I type each day.  |
| | Stickman, The Legendary Hero wrote:Oh lord. Where do I begin? I guess i'll start with 2012. My opinions on 2012 parties: Waah! We lost the ...  |

What parties should be in 2015
created by Titanium Ninja 1 hour ago

| | |
| --- | --- |
| | The Puffle Planet wrote:JWPengie wrote:What would the flower party be about..Yeah. I have 2 ideas:*The flowers are taking over CP*We h...  |
| | January: Expedition For Justin Bieber (BELIEVE IT!!!!!!!!!!!!!!!!!!!)February: Music Jam (don't you think it will be unique enough for it to...  |

Check out these pages
Current Field-Op old

Current and Upcoming Parties

Free Items
See the Frozen Party free items here.

Weekly Polls

Other Items

A list of ordinary available items can be found here.
Coin codes can be found here.

Site News

add

- old
Hello wikians,

After careful consideration the administration has decided to open nominati…

Read more >

(Admin confirmation required)]]


Hi guys,

It's Dps04 again! This is my first blog in the sec…

Read more >

Hello everyone,

The reason that I made this blog post is due to the increase in the proble…

Read more >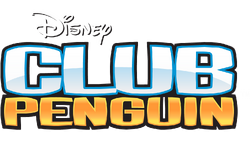 Club Penguin™ is a registered trademark of Disney Online Studios Canada Inc. The Club Penguin Wiki is in no way affiliated with Disney, or Club Penguin itself.