Home
Talk

76
8,562pages on
this wiki

Explore

Club Penguin News

add

-

old



 

               
Club Penguin Updates
Issue #4: December 11, 2014
 












Hello! Welcome to the fourth issue of The Penguin Herald! This week, we have a new CP Times issue, an interview with Jeserator, some gud…














Read more >




 

               
Club Penguin Updates
Issue #3: December 4, 2014
 










Hi everyone! This is our first issue to kick off December! We got plenty of fun stuff for this whole month, so remember to read each iss…














Read more >

Featured Article

vote

Gariwald VIII, also known as Great Uncle Gariwald, Gariwald the 8th, Gariwald the Contraption Chap or simply as Gariwald, is Gary the Gadget Guy's great uncle. Gariwald VIII is rich, as he owns a very large mansion built by himself. Gariwald also owned a Puffle, and the puffle's color is likely white.
Penguin of The Month

vote
We have a winner, chosen by our voters! Our Penguin of the Month is Watatsuki, winning with 7 overall votes! Congratulations!

Featured Image

vote
This Month's Picture:
---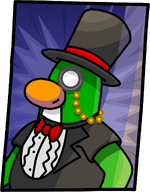 Template Team
The Template Team is a small group of users from the wiki that helps users create templates, design user pages, and much more.


You can view the team's page Here, where you can ask for help in almost anything you need.

Check out these pages
Current Field-Op old

Weekly Polls
Weekly Poll
Which mini-party from 2014 was your favorite?

Other Items

Site News

add

- old
Hello CPW users,

After a discussion by the admins on the ultra-secret admin wiki (see here…

Read more >

Hello users,

Recently, we've noticed many complaints of bullying on the wiki. Obviously, b…

Read more >

Hello wikians,

After careful consideration the administration has decided to open nominati…

Read more >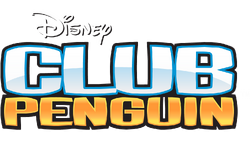 Club Penguin™ is a registered trademark of Disney Online Studios Canada Inc. The Club Penguin Wiki is in no way affiliated with Disney, or Club Penguin itself.