Explore

Club Penguin News

add

-

old
Ho-ho-ho-ho-Howdy Ho penguins!

The Fair started and the EPF's newest member (who has been with them for at least 4 years) will be visiting the Amazement Park, and we know what that means. TOTAL. CHAOS…

Read more >

Hey everyone!

In 2 days the Club Penguin Times will release the 500th edition!!! That's fantastic!

To celebrate, the favorite Aunt you never had will be visiting the island! Check down below to see som…

Read more >

Hello everyone!

The Frozen Fever Party has begun and a "new quest" has been added to the island, and I came here to show you how to solve it. (Like you would really need to know how.)

First of all, whe…

Read more >

Featured Article

vote
The Music Jam 2014 was a party in Club Penguin that began on July 17th, and ended on July 31, 2014. Night-time in Club Penguin became a reality during this party, as it was asked for by many fans; there were daytime and nighttime five minute cycles for the Music Cruise during the party. This is the first ever party to feature this.
Penguin of The Month

vote
We have a winner, chosen by our voters! Our Penguin of the Month is Sleetcp, winning with 2 overall votes! Congratulations!
"

Although he joined the wiki at the beginning of April, Sleetcp has already shown a lot of initiative when it comes to editing, which is great to see in new editors.

"
 

Featured Image

vote
This month's picture:
---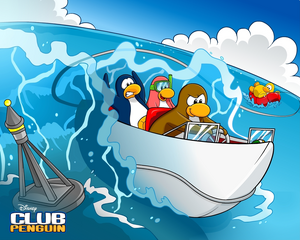 Template Team
The Template Team is a small group of users from the wiki that helps users create templates, design user pages, and much more.


You can view the team's page Here, where you can ask for help in almost anything you need.

Recent Activity
Favourite fair game
created by Pinkbell CP 40 minutes ago

| | |
| --- | --- |
| | Which is your favourite fair game? And which is your favourite prize in the fair? Mine is Puffle paddle and favourite prize is the monkey...it...  |

Annoying things
comment by Pinkbell CP 1 hour ago

| | |
| --- | --- |
| Comment: | I feel army bots are annoying...what bout' you? |

User blog:Pinkbell CP/Annoying things
posted by Pinkbell CP 1 hour ago

| | |
| --- | --- |
| New blog: | Ok so..many of you may not know me..but I had joined this wikia in April 2015.. Yeah so somethings are annoying in CP so Vote here which is annoying... |
| Summary: | Blog post created or updated. |
| Added category: | Blog posts |

Check out these pages

Current Field-Op old

Weekly Polls
Weekly Poll
Are you enjoying 2015 so far?

Other Items
| | |
| --- | --- |
| The Monkey Costume can be unlocked with the code "MONKEY4U". | |
| A list of all available free items can be found here. | |
Site News

add

- old
Hey guys,

Today I announced a movement called the #31DaysforCP Movement and I thought that…

Read more >

Hey Everyone! :)

As you know, our Wiki has it's very own Facebook Page that is managed by …

Read more >

Hi everyone,

Before starting with the wiki matter, I would like to wish everyone a happy n…

Read more >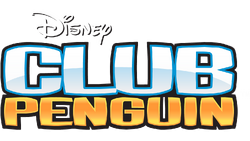 Club Penguin™ is a registered trademark of Disney Online Studios Canada Inc. The Club Penguin Wiki is in no way affiliated with Disney, or Club Penguin itself.