Home
Talk

76
8,692pages on
this wiki

Explore

Club Penguin News

add

-

old



 

               
Club Penguin Updates
Issue #6: February 16, 2015
 







Contents    


This Week...
Support Story
Interview with...
Pictures of the Week
Advertisements
Challenge of the Week
Upcoming Events and Current…














Read more >




 

               
Club Penguin Updates
Issue #5: February 07, 2015
 







Contents    


This Week...
Support Story
Interview with...
Pictures of the Week
Advertisements
Challenge of the Week
Upcoming Events and Current…














Read more >

Hi everyone,

Since nobody seems to post updates frequently in recent time, it occurred to me that I can post one without giving anyone the reason to complain (>:D). So here's a quick update post for c…

Read more >

Featured Article

vote
The Future Party was a party in Club Penguin that occurred from May 22 to June 4, 2014. During the party, players could travel to a future time period of the year 4014 and could blast off into space to defeat a forgotten enemy.
Penguin of The Month

vote
We have a winner, chosen by our voters! Our Penguin of the Month is Matthew.fitzgerald.16, winning with 2 overall votes! Congratulations!

Featured Image

vote
This month's picture:
---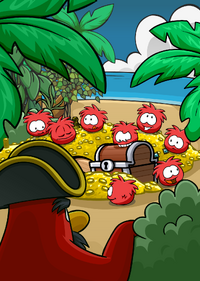 Did you know...

suggest
...that 15 pins were hidden in the Boiler Room since 2006, more than any other room.
...that Cadence's favorite move is the Breakdance?
...that when Cadence is talking, she usually says at least one word in capital letters (e.g.: let's DANCE!)?

Template Team
The Template Team is a small group of users from the wiki that helps users create templates, design user pages, and much more.


You can view the team's page Here, where you can ask for help in almost anything you need.

Check out these pages

Current Field-Op old

Free Items
A list of free items from the party can be found here.

Weekly Polls
Weekly Poll
What mascot do you most want to see visit this year?

Other Items
| | |
| --- | --- |
| A list of all available free items can be found here. | |
Site News

add

- old
Hi everyone,

Before starting with the wiki matter, I would like to wish everyone a happy n…

Read more >

Hello CPW users,

After a discussion by the admins on the ultra-secret admin wiki (see here…

Read more >

Hello users,

Recently, we've noticed many complaints of bullying on the wiki. Obviously, b…

Read more >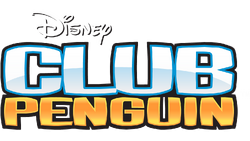 Club Penguin™ is a registered trademark of Disney Online Studios Canada Inc. The Club Penguin Wiki is in no way affiliated with Disney, or Club Penguin itself.