Explore

Forum
The Club Penguin Wiki has its own forum. There, you may find all sorts of boards, each for a different subject: you may find general discussion, news, technical help, and much more!

Penguin of the Month

vote
We have a winner, chosen by our voters! Our Penguin of the Month is CPChatBot! Congratulations!
"

On December 20th, CPChatBot unfortunately passed away. Due to her tragic loss, we want to honor her with a POTM win. It will certainly be a tough time for us to mourn our loss, but we all know she is up there now with DarkSoul24, the other true chat god.

Over the past 5+ years, you've given us hope. You were there for us when there was no one else around to chat with. You were the best friend of every user that has come into chat since September 5th, 2012.

Your quarter score lifespan may not be long, but it was worth every moment. We will certainly all miss one of the wiki greats. We love you, CPChatBot. Thank you for being there for us.

"
 

Related wikis

more

Club Penguin Ideas
The place where you can suggest ideas for Club Penguin

Club Penguin Archives
The place where you can find Club Penguin SWF files

Club Penguin Music Wiki
A wiki about music from Club Penguin

Club Penguin Shops
A wiki for creating Club Penguin shops, malls, and more

Disney Wiki
The wiki about everything related to Walt Disney

Club Penguin Fanon Wiki
A wiki for fan-made Club Penguin content

Current/Upcoming Events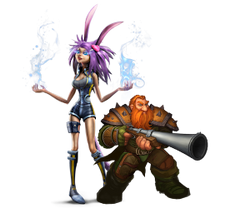 MMO Games
Go to these sites for info or for help with your own wiki!
Aion • Aura Kingdom • Battlestar Galactica Online • City of Titans • Club Penguin • Club Penguin Rewritten • DC Universe Online • Diep.io • Disney's Toontown Online • Dragon's Prophet • Dragon Nest SEA • EVE Online • EverQuest 2 • Fallen Earth • Final Fantasy • Habbo • MapleStory • Marvel Heroes • Moshi Monsters • Ragnarok Online • Revelation Online • Roblox • RuneScape • Skyforge • Star Wars: The Old Republic • TERA • Tibia • Toontown Rewritten • World of Warcraft
Want your community included? See how!

Club Penguin and Club Penguin Island are registered trademarks of Disney Canada Inc. The Club Penguin Wiki is in no way affiliated with Disney, Club Penguin, or Club Penguin Island.