Explore

Club Penguin News

add

-

old
Hey y'all penguins!

How are you doing?

One of Club Penguin's most-loved parties returns for another year – The Fair is back! Everyone can play games, earn tickets, and collect prizes. Take part in the …

Read more >

Ho-ho-ho-ho-Howdy Ho penguins!

The Fair started and the EPF's newest member (who has been with them for at least 4 years) will be visiting the Amazement Park, and we know what that means. TOTAL. CHAOS…

Read more >

Hey everyone!

In 2 days the Club Penguin Times will release the 500th edition!!! That's fantastic!

To celebrate, the favorite Aunt you never had will be visiting the island! Check down below to see som…

Read more >

Penguin of The Month

vote
We have a winner, chosen by our voters! Our Penguin of the Month is Sleetcp, winning with 2 overall votes! Congratulations!
"

Although he joined the wiki at the beginning of April, Sleetcp has already shown a lot of initiative when it comes to editing, which is great to see in new editors.

"
 

Featured Item

vote

The Ice Block is a rare pin in Club Penguin. It was hidden at the Iceberg, and all players could obtain it. It was the first pin to be hidden at the Iceberg, and it is one of the few semi-transparent pins. It is also part of Gary's pin collection.

Featured Image

vote
This month's picture:
---

Did you know...

suggest
...that 15 pins were hidden in the Boiler Room since 2006, more than any other room.
...that Cadence's favorite move is the Breakdance?
...that when Cadence is talking, she usually says at least one word in capital letters (e.g.: let's DANCE!)?

Forum
The Club Penguin Wiki has its own forum. There, you may find all sorts of boards, each for a different subject: you may find general discussion, news, technical help, and much more!

Recent Activity
Clothes Shop- Mall
created by Eclipse-Magician 10 minutes ago

| | |
| --- | --- |
| | Pengwe53152 wrote: That's the issue, but no one goes to the stage. It could be fun but no one goes to it. I bet there are some "riots" going...  |
| | Pookie Cookie55 wrote:Woo meanie! Pwuffle is jwust the nwame! I walso lwike the cinwema idea. I twink it swould gwo twis woo-ay:Twakeov...  |

User:Kattelyn
edited by Kattelyn 28 minutes ago
Fuzzy's Derpy Stories - Season 2 Episode 4
comment by Hey.youcp 39 minutes ago

| | |
| --- | --- |
| Comment: | Good question. , ... |

Related wikis

more

Club Penguin Ideas
The place where you can suggest ideas for Club Penguin

Club Penguin Archives
The place where you can find Club Penguin SWF files.

Club Penguin Story Wiki
An area where you can create your own Club Penguin stories

Puffles Wiki
An entire wiki about puffles!

Club Penguin Music Wiki
A wiki for giving info about CP music

Club Penguin Humor Wiki
The Wiki for funny things about Club Penguin!

CP Fandom Wiki
Make anything fictional about CP to above CP

Disney Wiki
The Wiki about everything related to Walt Disney

Club Penguin Customs Wiki
The Wiki for custom Club Penguin media

Also see...

Other Items
| | |
| --- | --- |
| The Monkey Costume can be unlocked with the code "MONKEY4U". | |
| A list of all available free items can be found here. | |

Weekly Polls
Weekly Poll
What is your favorite Fair game?
Site News

add

- old
Hey guys,

Today I announced a movement called the #31DaysforCP Movement and I thought that…

Read more >

Hey Everyone! :)

As you know, our Wiki has it's very own Facebook Page that is managed by …

Read more >

Hi everyone,

Before starting with the wiki matter, I would like to wish everyone a happy n…

Read more >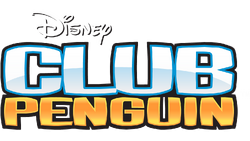 Club Penguin™ is a registered trademark of Disney Online Studios Canada Inc. The Club Penguin Wiki is in no way affiliated with Disney, or Club Penguin itself.