Explore

Club Penguin News

add

-

old
Sugar's Weekly Scoop
Issue #3 (2015): August 30, 2015
Contents

Club Penguin Updates
Interview
Comic
More




Hey everybody welcome to the third issue of Sugar's Weekly Scoop! The Fashion Festival is in full swi…

Read more >

Hi everyone!

The Fashion Festival has begun and Dot will be visiting the island for the first time!

For those who don't remember, Dot first appeared in the Nintendo DS game Club Penguin: Elite Penguin F…

Read more >

 

                Sugar's Weekly Scoop
Issue #2 (2015): August 16, 2015
  Contents    

Club Penguin Updates
Interview
Team Sign-Ups
More







Hello and welcome to the 2nd issue of Sugar's Weekly Scoop for 2015! The…

Read more >

Penguin of The Month

vote
We have a winner, chosen by our voters! Our Penguin of the Month is Hey.youcp, winning with 2 overall votes! Congratulations!
"

Hey.youcp has continued to do an amazing job. He's a great editor and uploads many high quality images. Not only that, he's been keeping the wiki well maintained and has supported the wiki a lot. He's doing a great job as a bureaucrat.

"
 

Featured Image

vote
This month's picture:
---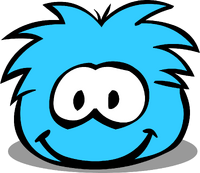 Forum
The Club Penguin Wiki has its own forum. There, you may find all sorts of boards, each for a different subject: you may find general discussion, news, technical help, and much more!
Related wikis

more

Club Penguin Ideas
The place where you can suggest ideas for Club Penguin

Club Penguin Archives
The place where you can find Club Penguin SWF files.

Club Penguin Story Wiki
An area where you can create your own Club Penguin stories

Puffles Wiki
An entire wiki about puffles!

Club Penguin Music Wiki
A wiki for giving info about CP music

Club Penguin Humor Wiki
The Wiki for funny things about Club Penguin!

CP Fandom Wiki
Make anything fictional about CP to above CP

Disney Wiki
The Wiki about everything related to Walt Disney

Club Penguin Customs Wiki
The Wiki for custom Club Penguin media
Play Now
Also see...
Other Items


A list of all available free items can be found here.

Polls
Penguin Poll
What do you think of the Fashion Festival?

Site News

add

- old
Hey guys,

Today I announced a movement called the #31DaysforCP Movement and I thought that…

Read more >

Hey Everyone! :)

As you know, our Wiki has it's very own Facebook Page that is managed by …

Read more >

Hi everyone,

Before starting with the wiki matter, I would like to wish everyone a happy n…

Read more >
Club Penguin™ is a registered trademark of Disney Online Studios Canada Inc. The Club Penguin Wiki is in no way affiliated with Disney, or Club Penguin itself.