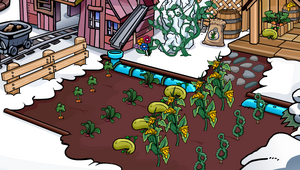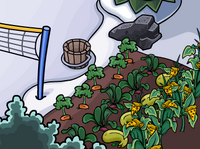 The Carrot Plant is a plant in the Community Garden, which grows from throwing snowballs into the big bucket (5 times regularly). The plant grows a single carrot, as the name may suggest. It was first planted during the Earth Day 2010 party, which was when the Community Garden was created. It is the only known source of carrots on the island. The Carrot Plant can also be seen on the Garden, a room furniture item.
Gallery
See also
Ad blocker interference detected!
Wikia is a free-to-use site that makes money from advertising. We have a modified experience for viewers using ad blockers

Wikia is not accessible if you've made further modifications. Remove the custom ad blocker rule(s) and the page will load as expected.