Bait item
Talk

0
6,440pages on
this wiki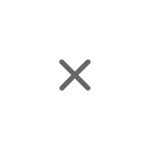 Bait Items are items that cannot be obtained or permed through playing normally, but can be obtained throughout cheating programs such as Penguin Storm. The aim of a bait item is to trick the cheater into getting the item (and taking advantage of it further if they wish). Once the item is in the inventory, the cheater is banned for at least 72 hours or banned forever, hence the name "bait item".
Trainers which have a feature to perm items usually have a "bait list" programmed into them to stop players being banned from bait items.
Some Bait Items are items that haven't been released yet, or mascot items, such as Gary's Glasses.
List of Bait Items
Edit
If a bait item is obtained client side, the item will not be on the penguin unless it belongs to a special penguin, though all (except Yarr, Gray, and the items that make the Playercard Penguin pose, like Rockhopper's hat) will not show up on the Playercard (example: Cadence's shoes).
Some unreleased items may be bait items as well.
The only known bait item you can take into a game is Sensei Gray (via client-side cheating), because it is a color.
All the EPF items from the Elite Gear are bait items if permed.
Sometimes there is a glitch that all your items are bait items. To fix this, relogin to Club Penguin. (During this glitch don't put on any items, you might get banned)
Bait items are extremely common in CPPSs.
Some penguins think that the Emerald Viking Helmet is a bait item.