This page is incomplete!
This page is a stub. You can help by expanding it as soon as possible, then removing this tag.
Orphaned Page
Few or no articles link to this page. Please find related articles and add links to this article on them.
Real Life
The article you are reading is about something real life related to Club Penguin.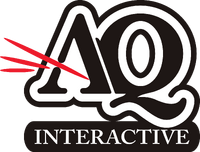 AQ Interactive is a video game developer based in Japan founded in 2005. This company had developed Club Penguin: Game Day! in 2010 and other console based games of Club Penguin.
Games developed for Club Penguin
Trivia
Even when the game says they developed the game, it was actually developed by a former subsidiary called Artoon. However, Artoon and other subsidiaries were absorbed into AQ Interactive.[1]
External links
References