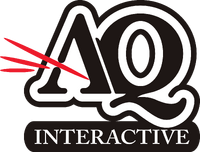 AQ Interactive, Inc. was a video game developer based in Japan and founded in 2005. The company developed Club Penguin: Game Day! in 2010 and other console based games of Club Penguin.
On October 1, 2011, AQ Interactive merged with Marvelous Entertainment and Liveware to form MarvelousAQL, later being known as Marvelous.[1]
Games developed for Club Penguin
Trivia
Even though the credits says they developed the game, it was actually developed by a former subsidiary called Artoon. However, Artoon and other subsidiaries were absorbed into AQ Interactive.[2]
"AQ" stands for "Artistic Quality".
References
External links
Ad blocker interference detected!
Wikia is a free-to-use site that makes money from advertising. We have a modified experience for viewers using ad blockers

Wikia is not accessible if you've made further modifications. Remove the custom ad blocker rule(s) and the page will load as expected.